By Megan Jackson
"If I could help [CCATE] full time, I would," Marian Vidaurri, CCATE Board Member, says sincerely. "I've never seen anything like this anywhere."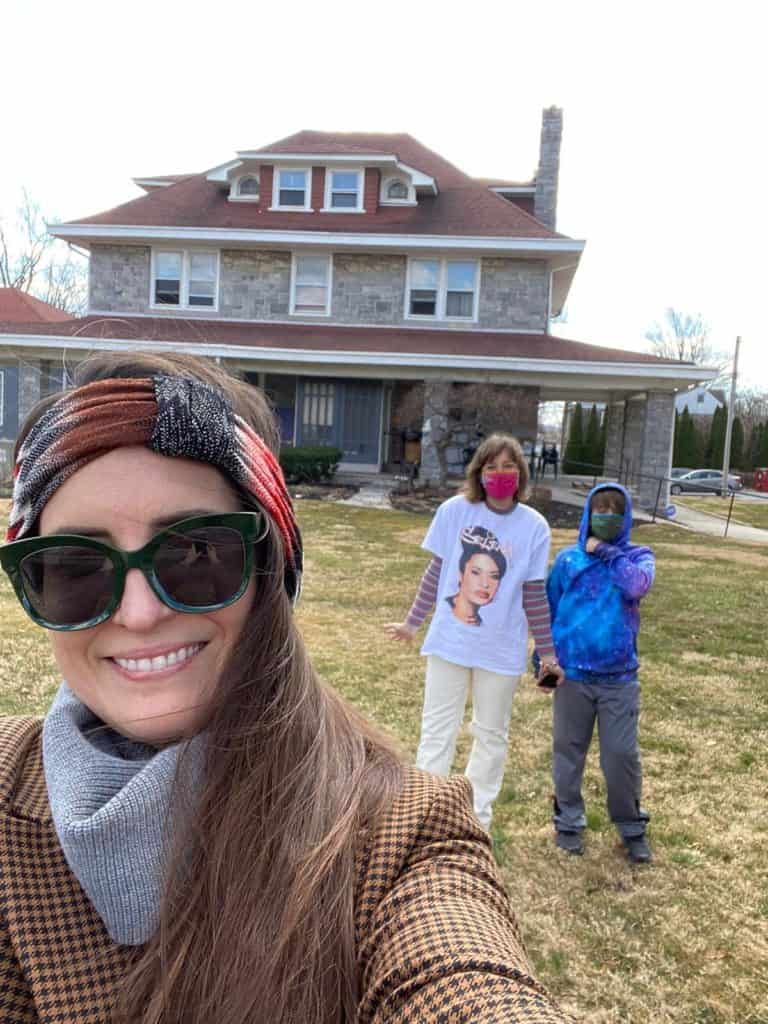 As the mother of two children and the Head Advisor to the Secretary General of the Organization of American States (OAS), she has her hands quite full, but she generously made time to be interviewed for the CCATE blog about her impressive career and resume. Born and raised in Northern Mexico, about two hours away from the U.S. border, Ms. Vidaurri was always "mission-driven, with a commitment to service…always wonder[ing] how [she] could help". At 18, she left Mexico to pursue those goals at Cornell University. She decided to earn her bachelor's degree in Government and Economics out of a desire to understand an economic crisis that was gripping Mexico and damaging the private sector her family relied on.
From there, she married and moved to El Salvador for seven years, where she was exposed to "a whole new world" of South American politics she had been unaware of—each country's individual "political party system, civil society organizations,…culture, diversity of people,…war and conflicts" constituted a "real eye opener," inspiring her to study Latin American Studies at the University of Oxford for her first master's degree. When a friend she met in El Salvador became the Secretary for Political Affairs at OAS, he offered Ms. Vidaurri the opportunity to be his advisor. The position entailed writing speeches, preparing presentations, and managing the secretarial office, all while promoting democracy and diplomacy in inter-American relations. "I couldn't say no, and now I've been there for ten years," she says, laughing.
The world of politics was an adjustment: she had to learn "how to manage people, projects, interests, timing, how to conduct [herself], [because]…if you're in an institution, you have to follow certain rules, written and unwritten." To perfect these skills, Ms. Vidaurri earned her second master's degree from the University of Pennsylvania in Public Administration and paid close attention to the advice of her boss. "After this many years, I miss…saying things that I think, just openly," she admits.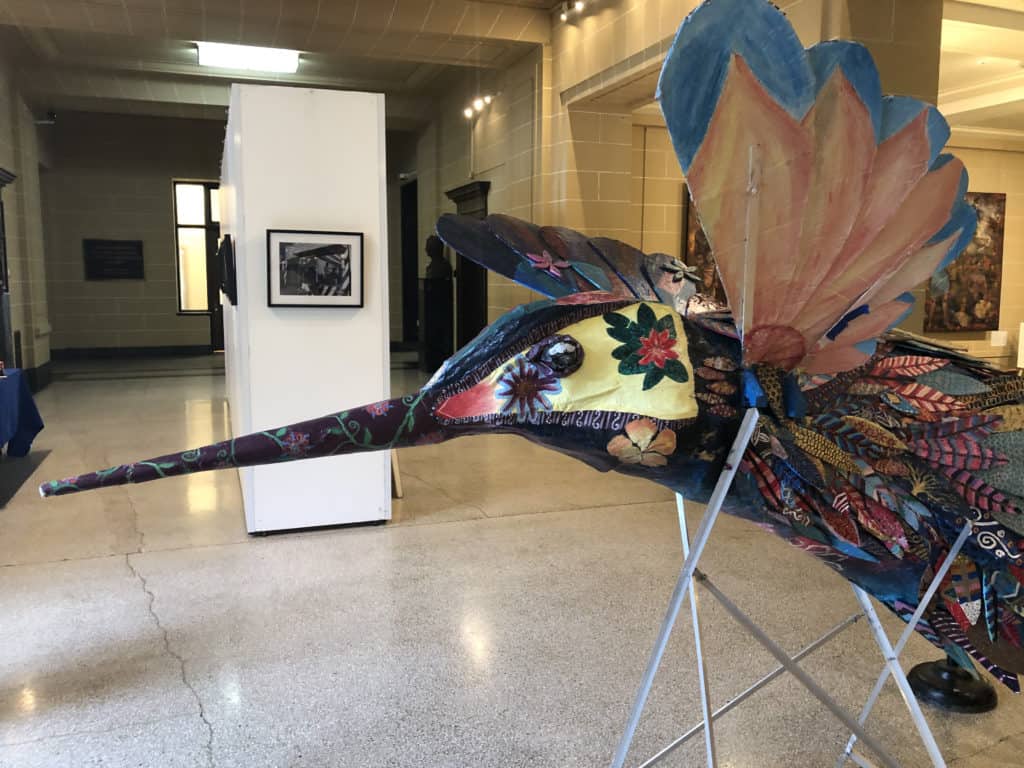 Among her colleagues, though, she is careful not to stay silent when she feels it important. "At OAS, it's mostly men," she explains, "…there is a…Latin American machismo patriarchal culture. I've told several of them, men that I trust, [that] unconsciously [they] do things that are not okay." She is careful to keep an eye out in the workplace and constructively call attention to "the small things, the things that look stupid day-to-day but are not. Those things [can] transform into a day, a year, a life at work in which that [patriarchal] mentality dominates." In her work, she makes a point of incorporating her feminine perspective into the outputs of the OAS: "When there's a speech about women's rights or even just in general about any topic, I always try to remind [the men] to put themselves in our shoes, because at this point it's not okay to include it and not to get it." In a political culture that is rapidly changing to acknowledge women's viewpoints and challenges, Ms. Vidaurri feels it important that OAS reflects that mentality both inside and out.
She credits the strength to speak up for herself to her grandmother, "who is very very strong and who never took crap from nobody and doesn't still." In the family poultry business, it was her grandmother who ran accounts and kept much of the behind-the-scenes operations running, and Ms. Vidaurri says she absorbed this mentality during her childhood. "I always felt strong because I had her as a grandmother. That energy always gave me confidence." Over the years, she says, she has learned to balance that strength with patience, to educate rather than "push people away." It is a delicate task and one she handles every day in her work.
Eventually, Ms. Vidaurri hopes to shift from OAS back into the world of academia, "doing research in the area of international organizations and multilateralism and Latin American politics," where "there are so many stories, so much that is not being told." While she enjoys her job, she looks forward to rejoining the world of academia, which has shorter deadlines and allows "more of a space to view things." In her current job, "sometimes [she] wants to do more [with a given issue] and she just can't," because of the "rhythm of work" in the world of politics.
For now, though, she is enjoying working at OAS—which, thanks to her coordination with CCATE, has hosted its longest running exhibit for the past year in its central atrium. El Dificil Arte de Emigrar depicts CCATE artists' representations of their own immigration journeys, and Ms. Vidaurri says that viewing it has added a new significance to her time at the offices of OAS. "It's incredible to see the art of the community, their very personal expressions of their path," she says, in awe of the artists' ability "to walk or to travel that way to find a better life, and then being able to put it in the shape of art in some form." She has particularly enjoyed the resonance of the exhibition's location, surrounded by the flags of all the countries the Organization represents. "It's very powerful. It legitimizes that struggle and that achievement," she says. "Every time I see it when I go, it's very emotional, because you're giving them their place in InterAmerican affairs. It's not migrants who are over there in some town, they're at the center of InterAmerican affairs and here's what they produce. It's in its rightful place."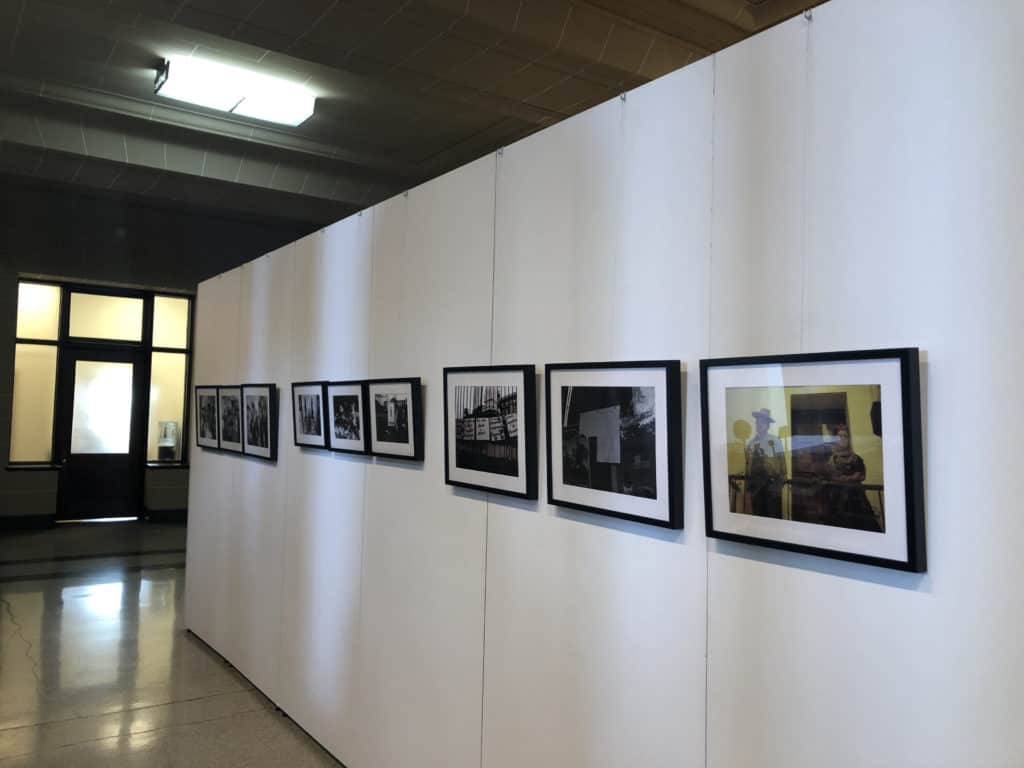 She will miss the exhibition when it is taken down at the end of COVID, but knows that her collaboration with CCATE and its artists is far from over. Already, she has co-created the Penn Model OAS program, which allows students from UPenn and high schoolers from CCATE to step into the world of InterAmerican affairs and diplomacy. "It was just a great opportunity to involve youth in InterAmerican affairs in a very real way. Obviously the education by simulation is…very powerful," Ms. Vidaurri explains. "It's just better that they're exposed to this right now because it just gives hope for the leaders that we're going to have later, that they're not so contaminated by ideology but more that they will have the motivation of helping and using international norms to help people." At the end of the day, helping people remains the focus of her work—the goal she carried with her from Mexico and throughout her "nomadic" lifestyle and career. She firmly believes that "diplomacy should be at the service of the people because otherwise it loses its sense of being."
As a board member of CCATE, Ms. Vidaurri says she is excited to participate in a community that shares her goal. Working with CCATE "gives [her] hope that a community can really work in times that are hard." She says that "[it's encouraging] just knowing that that's possible—and I have a vivid example in my friend Obed and in the creation of CCATE. …CCATE is an extension of that [empowering] philosophy of life." She loves contributing to CCATE's message and community because "speaking in business terms, [when you] invest in CCATE, the return is like nothing you will get anywhere else. I always try to help in any way I can."