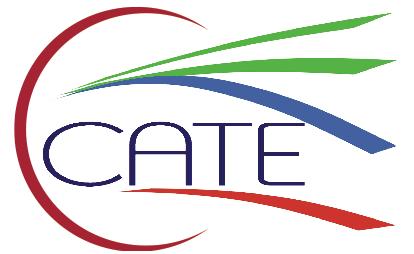 Logotype designed by Obed Arango, 2009.
Our logo represents a comet that crosses the firmaments and its impulses the four sectors that CCATE addresses: Culture, Art, Training and Education, reflecting the holistic philosophy and approach of the organizations.
The logo includes the most common colors in the flags of Latin American countries: Blue, Green, Red and Wine. One of theses colors are in the flag of Uruguay, Argentina, Nicaragua, Honduras, Chille, Cuba, Columbia, Venezuela, Ecuador, Brazil, Mexico, and the United States.
All these colors bring a vivid and energetic dynamic to the logo representing the spirit of the Latino community.